Food : with a Side Order of Art and History – an Italian Lunch in San Diego's Gaslamp Quarter.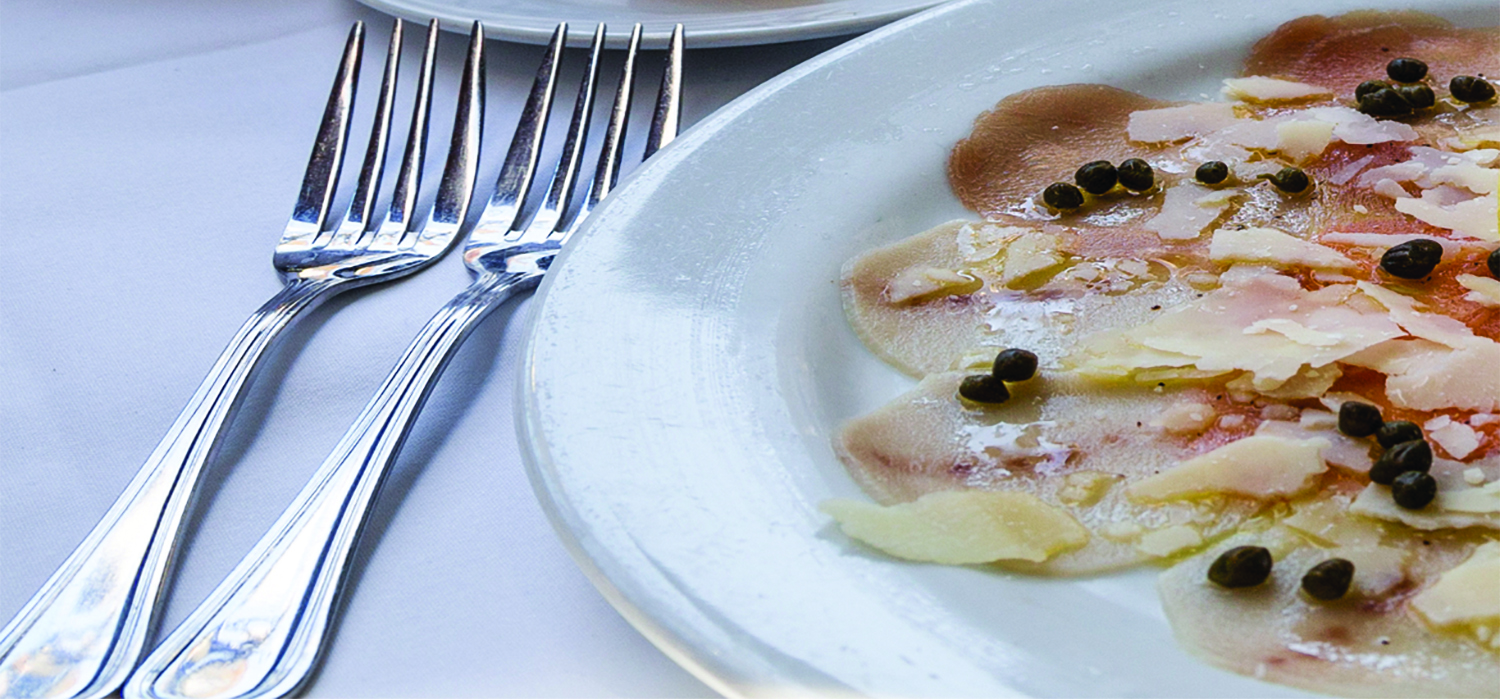 Chair legs scrape as the restaurant opens shop, and the street front transforms from tired pavement to an awning shaded haven, of dining tables with pristine white cloths, shining silverware and sparkling glasses.  Delicious scents of Italian food work their way out and tantalise the passers-by, before drifting up past the historic, Art Deco architecture into the intense blue summer sky.
This is the place to find lunch, with a large side helping of history and art and my meal at the Asti Ristorante fulfils the promise of all three.  The setting frames the food elegantly, and my delicious fish Carpaccio, accompanied by a Caprese salad, of buffalo mozzarella with heirloom tomatoes, balsamic vinegar, olive oil and basil pesto, is perfectly presented, and served in style, by friendly and attentive staff.
In San Diego's Gaslamp Quarter, most buildings were built between 1880 and 1920, with decorations as opulent as the owners could afford, to show their status in the world.  Originally housing businesses of all sorts, today, the area has become a gourmet delight of restaurants from all corners of the world. Some of those restaurants have been in place for decades, and now add their own history to the character of the streets.
The Asti is no exception. It is located In the Llewellyn Building, on 5th Ave, which started its life as a Shoe Emporium in 1887. The Asti features huge, amazing hand painted wall frescoes, with dramatic scenes from the Palio in its namesake town of Asti in Italy, by an Italian painter imported specifically for the job.  The high ceilings are also decorated and the cool interior beautifully echoes times past.
Finally, after I explore the paintings in detail, the indulgence of a lemon tart completes my meal, leaving my appetite for art, history and food comfortably sated.
Where :  Asti Ristorante, 5th Avenue, between F and G streets, San Diego Gaslamp Quarter Historic Precinct.
Images by Kim Lambert. All rights reserved.